Sleuths India - The Leading Private Detective Agency in Mumbai

We make the presence felt in Mumbai to cater to varied needs of clients, ranging from individuals to corporate. Being a city of dreams, unwanted cases of frauds and cheats are bound to be higher over here, and our presence would help you deal with the same. Our professional Private Detectives in Mumbai would ensure completion of projects as per the time and directions.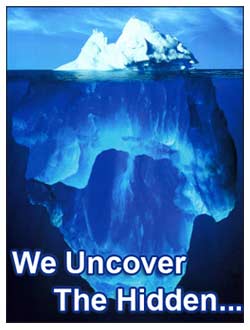 On the basis of utmost professionalism and unrivalled excellence, we simply stand out from the available lot of Detective Agencies in Mumbai. Any issues, be it personal or professional, are solved with great care so that our clients remain out of troubles. Your search of a detective agency in Mumbai starts and stops at us, as no one else enjoys as reputation and reliability factor as we do.

Before selecting Private Detective Agencies in Mumbai, a thorough search is needed to pick the best available choice. When an ideal detective partner is selected, problems are solved more easily than expected. Get up and select a right partner from the available Private Detective Agencies in Mumbai to get the best of solutions.
Contact Person :

Mr. Naman Jain
Managing Director
Contact No. : +91- 9555630000
Email : naman@sleuthsindia.com

Ms. Nidhi Jain
Director
Contact No. : +91- 9999055338
Email : nidhi@sleuthsindia.com

Ms. Jaya Dey
Director- Administration & Public Relations
Contact: +91- 9910119666
Email: jaya.dey@sleuthsindia.com

Mr. L. R. Gupta
Head - Investigations Wing
(Former Intelligence Bureau Officer)
Contact : +91- 9930098887
Email : lr.gupta@sleuthsindia.com

Mr. R. P. Singh
Regional Head - Uttar Pradesh
(Former IG Police)
Contact : +91- 9555630000
Email : rp.singh@sleuthsindia.com

Mr. Bibekananda Chatterjee
Head-Investigations (Eastern Region) (Former RAW Officer)
Contact : +91-9555770033
Email : bchatterjee@sleuthsindia.com

Mr. Gurunath KP
Regional Head - South India
Contact : +91- 9910484666
Email : gurunath.kp@sleuthsindia.com

Ms. Meghna Mehra
Branch Manager - Mumbai
Contact : +91- 9920089799
Email : meghna.mehra@sleuthsindia.com
Addresses :

Delhi (Head Office) :
32, First Floor,
Gagan Vihar, Delhi-110092
Contact Nos. : 011-22502032, 011-22502033
E-mail : support@sleuthsindia.com

MUMBAI ( Corporate Office ) :
Level 3, Neo Vikram,
Above Audi Showroom,
New Link Road, Andheri West,
Mumbai 400053.
Contact Nos. : 022-61984937 (Multiple Lines)
E-mail : support@sleuthsindia.com

BANGALORE (Branch Office) :
The Executive Centre, Level 11,
Canberra, UB City,
#24 Vittal Mallya Road,
Bangalore 560001.
Contact Nos. : 080-67205602 (Multiple Lines)
E-mail : support@sleuthsindia.com