Sleuths India - Consult only a reliable detective agency in Pune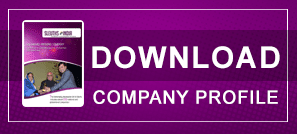 Featuring amongst the foremost detective agencies in India, Sleuths India has indeed come a long way in its 14 long years of existence. From a decent start to amazing transformation and to the existing position of repute, it's been catering to clients with a range of highly effective solutions. With more than 5000 successful cases under the belt, it maintains the largest team of investigators in India, blends it with a strong network to retain its pan-India presence. The company manages a well-equipped branch in very big or metro or urban city of India and rated highly among private detective agencies in Pune. Sleuths India strives to resolve cases of frauds, cheats, forgery human tracking, murder etc. with utmost precision and great results.
Pune has always been a charming, peaceful and thriving metropolis, affectionately referred to as the 'Oxford of the East.' This city is labeled as the 'cultural capital of Maharashtra' where relaxed and friendly people co-exist amicably. Exuding a superb blend of modernity, ancient culture, and tradition, this city is endowed with the epithet of the 'Cultural Capital of Maharashtra.' Pune is miles ahead in education and considered 'The Oxford of the East' for many high-quality and premier institutions. In the last decade or so, it has grown prodigiously on the economic and industrial front, and now hosts hundreds of thousands of companies, including Software and IT giants from across the globe.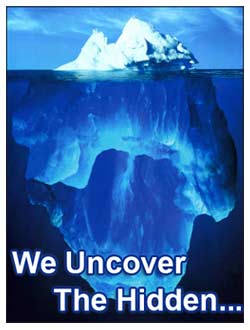 Growth and modernization apart, Pune is also facing acutely growing cases of financial crimes, forgery, property disputes, gory crimes, cheating, stealing etc. The growing number of detective agencies in Pune is ample proof of the city's being wrapped in the mess of modern-day nuisances. Due to modern lifestyles and an inclination to earn more money, every small and big city in the country is facing rampant crime cases, and Pune can't be different. Consulting a detective agency in Pune becomes the last resort for the local citizens, as the government-run administration takes too long to resolve issues. Now the majority is taking the route of private detectives to get rid of crime-related issues.
If you live in and around Pune, chances of your facing troublesome issues, ranging from financial frauds to death threats, are quite common. Going to the police is indeed a good choice, but time is consumed and a whole lot of inconveniences are thrust upon the victims. To avoid all these, many prefer to stick with a private detective agency in Pune for solving cases of varied nature. Such an agency retains a skilled and experienced team of investigators and detectives who work promptly to bring respite and solutions. Detective services in Pune would help in resolving a broad range of troubling cases, ranging from theft to spouse cheating, property frauds to murder cases, personnel tracking to keeping a tab on someone special.


Cheating and fraud cases are bound to derail the momentum of a smooth life and hence, getting rid of them as sooner as possible seems the best solution. There are many dreams to meet, many targets to fulfill and many goals to achieve, and unexpected cases of frauds and chats fail such a purpose. Private detective services in Pune would be the perfect companion if anything goes wrong with the set plot of life. A detective agency would surely help you fight the situation if someone deliberately stops you from achieving the targets. If such kind of situation strikes every, the best thing to do is to get the help of a detective agency.


Selecting anyone or anything is never a good choice as there are close to thousands of private detectives in Pune. Only the skilled, experienced, prompt and reliable detective are chosen so that the highest standard of services and solutions are achieved. Without experience, any detective agency would be worthless to the point of total failure. Before selecting a detective agency, it's better to evaluate the total experience, branches, number of investigators and methodology. All these factors play a vital role in solving cases of varied nature and hence, these must be known before selecting a private agency.


Private investigation agencies in Pune are right there to help those in the need, and all your issues are just a step away from being completely solved. First of all, select a reliable detective agency, convey them the real issue, and wait for the result. Cases may take time due to intricate nature, but they would be solved to bring immense respite from bothering issues. Living a joyous and peaceful life is a democratic right, and every Pune resident must have it. If anything or anyone creates issues of any nature, from financial to security, it must be kept out of way to enjoy the life to the fullest. It's the right time to contact a private investigation agency in Pune to set the life for an easier ride.
Contact Person :

Mr. Naman Jain
Managing Director
Contact No. : +91- 9555630000
Email : naman.jain@sleuthsindia.com

Ms. Nidhi Jain
Director
Contact No. : +91- 9999055338
Email : nidhi.jain@sleuthsindia.com

Col. (Retd.) Amaresh K Singh
Vice President
(Former Army Officer)
Contact : +91- 9910119666
Email : col.amaresh@sleuthsindia.com

Ms. Jaya Dey


Director- Administration & Public Relations


Contact: +91- 9555880033
Email: jaya@sleuthsindia.com

Mr. L. R. Gupta
Head - Investigations Wing
(Former Intelligence Bureau Officer)
Contact : +91- 9930098887
Email : lr.gupta@sleuthsindia.com

Mr. R. P. Singh
Regional Head - Uttar Pradesh
(Former IG Police)
Contact : +91- 9555630000
Email : rp.singh@sleuthsindia.com

Mr. Bibekananda Chatterjee
Head-Investigations (Eastern Region)
(Former RAW Officer)
Contact : +91-9555770033
Email : bchatterjee@sleuthsindia.com

Mr. Gurunath KP
Regional Head - South India
Contact : 080-67205602
Email : gurunath.kp@sleuthsindia.com

Ms. Meghna Mehra
Branch Manager - Mumbai
Contact : +91- 9920089799


Email : meghna.mehra@sleuthsindia.com

Mr. Suryakant Kalnoor
Branch Manager- Bangalore
Contact : +91- 9910484666


Email : suryakant@sleuthsindia.com
Addresses :

Delhi (Head Office) :
32, First Floor,
Gagan Vihar, Delhi-110092
Contact Nos. : 011-41814344, 011-41704344
E-mail : support@sleuthsindia.com

MUMBAI ( Corporate Office ) :
Level 3, Neo Vikram,
Above Audi Showroom,
New Link Road, Andheri West,
Mumbai 400053.
Contact Nos. : 022-61984937 (Multiple Lines)
E-mail : support@sleuthsindia.com

BANGALORE (Branch Office) :
Level 9,
Raheja Towers,
26-27, M G Road,
Bangalore-560001.
Contact Nos. : 080-67920788 (Multiple Lines)
E-mail : support@sleuthsindia.com

KOLKATA (Branch Office) :
RDB Boulevard, 8th Floor,
Plot K-1, Sector V,
Block EP & GP,
Salt Lake City, Kolkata,
West Bengal 700091
Contact Nos. : 033- 66374973 (Multiple Lines)
E-mail : support@sleuthsindia.com

PUNE ( Branch Office) :
Sky Vista, Ground Floor,
Next to Eminence IT Park,
Airport Road, Viman Nagar,
Pune, Maharashtra 411014
Contact Nos. : 020-66482140 (Multiple Lines)
E mail : support@sleuthsindia.com

LUCKNOW (Branch Office) :
567/118, Kamal Bhawan, New Sindh Nagar,
Near – Sasoveer Baba Mandir, Krishna Nagar,
Kanpur Road Lucknow (UP) -226023
Contact Nos. : 0522-4303536 (Multiple Lines)
E-mail : support@sleuthsindia.com