Sleuths India - Hire a prominent private detective agency in Chandigarh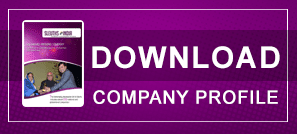 Sleuths India is a premier detective agency in India, priding on its dual achievements of 14 years of market experience and successful resolving of more than 5000 cases. It has the largest team of investigators in the domain and offers highly-effective solutions to clients across the country. Blending a strong network with All-India presence, it deals with cases related to cheating, fraud, scams, forgery, murder etc. Its approach to quality services and their flawless execution makes it stand out from an existing lot of detective agencies in Chandigarh. From the onset, the company has been delivering utmost quality and customer satisfaction and hence, today it stands on a high pedestal of growth and goodwill.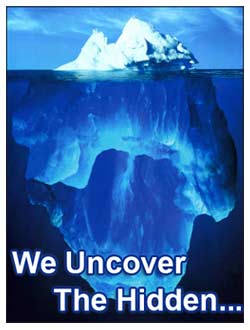 Chandigarh is a modern city which is rated as one of the best-planned cities in the world, including India. Mixing world-class architecture with unrivaled lifestyle, this capital city of Punjab and Haryana is next to nothing in terms of living standard and quality of life. Representing modern India, housing charming people and enabling a peaceful life, the Union Territory of Chandigarh is indeed a beautiful city with ample shades of modernity and natural charm. No other Indian city can boast of bringing so many trees and plants in the structure plan as it does and that's why, the tag of being the most beautiful, most well-planned and most peaceful city easily gets to it. With so much visible peace and greenery, the presence of a detective agency in Chandigarh seems an oddity, but it's true as the times have changed.
In the last decade or so, we are witnessing a massive change in the mechanism of Chandigarh. With changing lifestyles and people's focus towards money, this city seems to have lost the charisma. Cases of frauds, murder, forgery, and cheating are surfacing on a daily basis, and the living standard is deteriorating a bit. People out here appear more inclined towards material gains, and money has become the most desirable object. In all this, evil and morally degrading cases are bound to happen where everyone has to face the heat. Seeking the help of a private detective agency in Chandigarh seems an ideal bet these days, as the local authority is already overburdened with cases of the same nature.
A detective agency would be needed on various occasions, sometimes abruptly and unexpectedly. From facing cases of theft or stealing to forceful occupying any of your asset or possessions, these agencies can be taken to use. Private detective agencies in Chandigarh offer a broad range of services and solutions which are designed specially to meet needs of the common people. These agencies maintain a solid team of qualified professionals who work round-the-clock to deal effectively with myriad cases. From personnel tracking to spouse cheating, from keeping a tab of any individual to bringing out complete details of someone, these agencies can do everything. Prompt and reliable solutions are a guarantee due to top-quality detective services in Chandigarh.
If someone has forged papers and claiming property of yours, or if false documents have been presented for gains out of you, such kind of cases need instant actions. Private detective services in Chandigarh would be great for many reasons, and the saving of time is definitely one of them. After all, there are cases the local authority either takes too long to solve or fails to bring a solution for. The local residents have to bring their own solutions to get the ideal justice, as time is valuable. Cheating of any nature can harm life's prospects, and such cases can be prevented or solved when a right detective agency is hired for the job. Experienced and renowned private detectives in Chandigarh are not hard to find, and they can be of real help. If life's peace and prosperity is needed, such a qualified agency must be hired for any type of issues.

There are hundreds of detective agencies, and to select from the lot is not as easy as it looks. Before picking any of them, an extensive search of their track-record is very important so that only ideal detective companion is availed. Private investigation agencies in Chandigarh should be selected on the sheer basis of skills, experience, a number of cases solved, the strength of the team, and the methodology employed. Each of the mentioned parameters is quite vital when cheating or fraud related cases are needed to be solved immaculately. Going for any and every private investigation agency in Chandigarh would be a mistake, as a lot is at the stake. If the highest standard of services is needed, if timely solutions are the need of the hour, there is absolutely no need to compromise on the quality. Choose a detective agency which has more than a decade experience in solving thousands of cases in the same domain.
Contact Person :

Mr. Naman Jain
Managing Director
Contact No. : +91- 9555630000
Email : naman.jain@sleuthsindia.com

Ms. Nidhi Jain
Director
Contact No. : +91- 9999055338
Email : nidhi.jain@sleuthsindia.com

Ms. Jaya Dey


Director- Administration & Public Relations


Contact: +91- 9555880033
Email: jaya@sleuthsindia.com

Mr. L. R. Gupta
Head - Investigations Wing
(Former Intelligence Bureau Officer)
Contact : +91- 9930098887
Email : lr.gupta@sleuthsindia.com

Mr. R. P. Singh
Regional Head - Uttar Pradesh
(Former IG Police)
Contact : +91- 9555630000
Email : rp.singh@sleuthsindia.com

Mr. Bibekananda Chatterjee
Head-Investigations (Eastern Region)
(Former RAW Officer)
Contact : +91-9555770033
Email : bchatterjee@sleuthsindia.com

Mr. Gurunath KP
Regional Head - South India
Contact : 080-67205602
Email : gurunath.kp@sleuthsindia.com

Ms. Meghna Mehra
Branch Manager - Mumbai
Contact : +91- 9920089799


Email : meghna.mehra@sleuthsindia.com

Mr. Suryakant Kalnoor
Branch Manager- Bangalore
Contact : +91- 9910484666


Email : suryakant@sleuthsindia.com
Addresses :

Delhi (Head Office) :
32, First Floor,
Gagan Vihar, Delhi-110092
Contact Nos. : 011-41814344, 011-41704344
E-mail : support@sleuthsindia.com

MUMBAI ( Corporate Office ) :
Level 3, Neo Vikram,
Above Audi Showroom,
New Link Road, Andheri West,
Mumbai 400053.
Contact Nos. : 022-61984937 (Multiple Lines)
E-mail : support@sleuthsindia.com

BANGALORE (Branch Office) :
Level 9,
Raheja Towers,
26-27, M G Road,
Bangalore-560001.
Contact Nos. : 080-67920788 (Multiple Lines)
E-mail : support@sleuthsindia.com

KOLKATA (Branch Office) :
RDB Boulevard, 8th Floor,
Plot K-1, Sector V,
Block EP & GP,
Salt Lake City, Kolkata,
West Bengal 700091
Contact Nos. : 033- 66374973 (Multiple Lines)
E-mail : support@sleuthsindia.com

PUNE ( Branch Office) :
Sky Vista, Ground Floor,
Next to Eminence IT Park,
Airport Road, Viman Nagar,
Pune, Maharashtra 411014
Contact Nos. : 020-66482140 (Multiple Lines)
E mail : support@sleuthsindia.com

LUCKNOW (Branch Office) :
567/118, Kamal Bhawan, New Sindh Nagar,
Near – Sasoveer Baba Mandir, Krishna Nagar,
Kanpur Road Lucknow (UP) -226023
Contact Nos. : 0522-4303536 (Multiple Lines)
E-mail : support@sleuthsindia.com