Sleuths India director Nidhi Jain Wins the Prestigious 12th Delhi Management Association "All India Woman Entrepreneur Award 2022"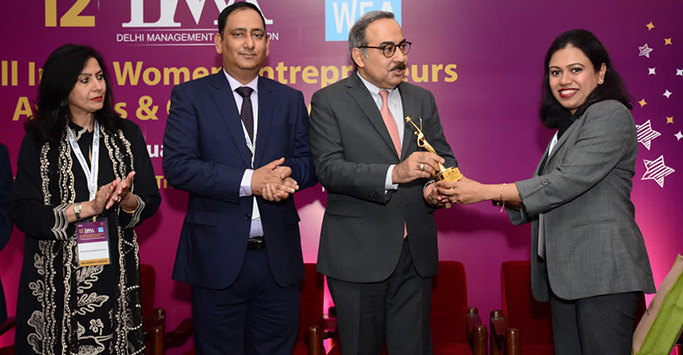 Sleuths India director Nidhi Jain has proved her matchless leadership credentials again and brought yet another big glory for her premier agency. She has now become the first ever female detective in India to win the prestigious "All India Women Entrepreneur Award 2023" from Delhi Management Association (DMA) – Delhi wing of All India Management Association (AIMA)


The award is a massive recognition for all the great works Nidhi Jain has done in the field of investigation. It's also a true testament to her continuous dedication and commitment to innovation in the field of business. And fittingly so, it honours her hard work in pushing boundaries in the industry and driving an agency towards the path of amazing success.
And given Nidhi Jain's tremendous contributing to the industry, her name had to be on top in a long list of female entrepreneurs & achievers from across industries. The selection process was in itself rigorous, conducted by the DMA Jury consisting of top professionals, celebrated authors and well-known entrepreneurs.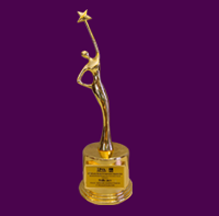 Some of the prominent names that formed the jury, and also doubled up as speakers include Deepak Bagla (MD & CEO - Invest India), Devesh Sachdev (founder, MD & CEO, Fusion Micro Finance), Anjali Raina ( Executive Director Harvard Business School India Research Centre) Latika Thukral ( Founder, Iamgurgaon) and Sonu Bhasin ( Founder and Editor-in-Chief - Families & Business).
The award was bestowed upon her by guest of honour Mr Devesh Sachdev in a glittering ceremony on 17th February 2022 at Silver Oaks Hall, the India Habitat Centre, New Delhi. The momentous occasion saw the presence of her colleagues and peers, and also some of the big names of the industry.
The ceremony also witnessed a big list of jury and distinguished speakers from different walks of life. Some of the prominent names include Astha Almast (Co-Founder, The New Shop, and India's Largest Convenience Retail Company), Aparna Saroagi (Head, Credit Risk India), Atul Bhatnagar (Director, SunMoksha), Dipanwita Chakraborty (Regional Director, Corporate Responsibility Asia Pacific, and Cargill).
Some other big names that made their presence include Geeti Bhagat (CEO & President, Bhagat Global), Konika Mathur ( CEO, K-Trends), Dr. Mita Brahma ( Chairperson, Human Capital Committee, DMA), Samant Sikka ( Co-Founder Sqrri Fintech), Vinay Mathews ( Founder & COO, Faircent), and many more.
Naturally, the award is a fitting proof of her unwavering passion and innovative approach that have made her an inspiration for many in the industry. It salutes her untiring zeal to make the difference in the competitive world of investigation and carve a niche for herself.
This is obviously not the first time Nidhi Jain has excelled at the award front as the year 2017 saw her become the only lady detective in India to ever win the prestigious the "Investigation Leadership Award" for 2017. It was another huge achievement that fits well with a career of numerous successes of over two decades.
Both the awards not only deservedly belong to Nidhi Jain but also reward a director who's been guiding Sleuths India on the path of continued success. It celebrates an impeccable track record in the field of private investigation where a lady fought against all odds, defied the conventional wisdom and rose to the top purely for the never-say-die spirit and determination.
Sleuths India is really privileged to be guided by a director of that high calibre whose resolute spirit has raised the bar for aspiring female detectives in the industry. Without her tremendous efforts and man-management skills, Sleuths India would not reach where it stands today!
View More Articles...
Click Here