Drug Abuse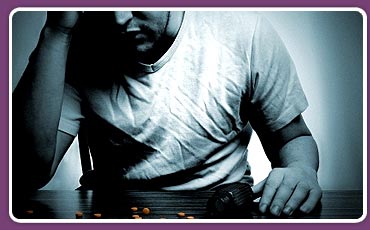 Drug Abuse or addiction can be explained as a Habitual use of drugs by an individual, to change and alter one's mood, state of consciousness and emotions. A person has a natural tendency of getting addicted to drugs if used consistently over a period of time. These drugs involve alcohol, nicotine, cocaine, opium and many more. Drug Abuse is fatal and may also lead to organ damage, depression, disturbed behavioural patterns in humans. The use and consumption of many drugs have a criminal penalty and may lead to imprisonment.

Today, as the times are changing, lives are full of stress; people are finding newer methods to ward of their tensions and stress. A continuous consumption of drugs which have a NON-therapeutic benefit makes people addictive to them and harms their health. People end up consuming fatal drugs like heroin, cocaine, opium etc. Sleuths India have been conducting the investigations into the cases of drug abuses and helps you in finding out if any of your family member or your dear one is a drug addict, there after providing you with suitable advice.

We help you by acknowledging the symptoms of a victim by going through their behavioural changes and any health symptoms. Further, we also make detailed and comprehensive investigations in their friend circle to know about their habits and lifestyle. Our investigators are extensively trained to perform successful Drug Abuse Investigation. We are highly appreciated by our clients for the same service.

SIGNS AND SYMPTOMS OF DRUG ABUSE :
* Loss of appetite, increase in appetite, any changes in eating habits, unexplained weight loss or gain.
* Slowed or staggering walk; poor physical coordination.
* Inability to sleep, awake at unusual times, unusual laziness.
* Red, watery eyes; pupils larger or smaller than usual; blank stare.
* Cold, sweaty palms; shaking hands.
* Smell of substance on breath, body or clothes.
* Runny nose; hacking cough.
* Needle marks on lower arm, leg or bottom of feet.
* Change in activities or hobbies.
* Sudden oversensitivity, temper tantrums, or resentful behavior.
* Unexplained need for money, stealing money or items.