Home
» Pre / Post Employment
Pre / Post Employment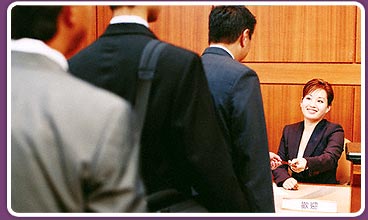 Sleuths India is a highly recognized name in the corporate world as well for being among the top notch Private Detective Agencies in India. We help our esteemed corporate clients in carrying out Pre as well as Post Employment Verification services, by conducting a detailed check of all their employees. These detailed investigations about your clients make you aware of all their background and past and thereby helping you in taking the decisions for hiring quicker and simpler.

Sleuths India, being a renowned Private Detective Agency in India, helps the corporate in their recruitment processes conducting effective background screening of the employees, assessing their past and present experiences and qualifications, by conducting a third party reference checks etc. since Sleuths India is one of the top notch detective agency in Delhi and is the most preferred choice of the clients from big corporate, in conducting effective pre and post employment verifications. The statistics and surveys reveal today that almost 60% of the C.V.'s are fake and are altered by the candidates themselves. These resumes and candidates prove to be harmful and creative a negative impact upon you organization. We know the value of the goodwill of your organization and hence offer you highly customized Pre Employment Investigation service which makes your hiring process highly accurate and smooth.

We not only conduct verification for pre employment, but also for post employment as well, which helps you in knowing the exact truth about your employee after they leave the organization and join hands with your competitors. You might be unaware when your employees might be stealing information and data and passing it on to your competitors. Pilferages and data thefts are serious concerns and need to be kept a regular check upon them, so as to prevent any confidential company information from leaking out. We help you in knowing if your employee is credible and trustworthy or not, and also to ensure that his previous employment and educational qualifications details are real or not. We thus assist you in choosing the right human resource and also to know the details of the existing workforce.