Spy Gadgets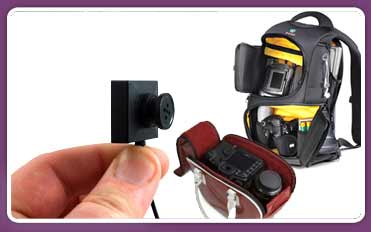 Sleuths India is not only the provider of a spectrum of detective services, but the entity also provides its clients with the equipment required in spying and investigating. We are a renowned provider of Spy and Gadgets to our clients on rental/selling basis. Further, we offer them custom designed spyware and other gadgets, which are widely appreciated with by our clients. We help creating a perfect system, which is customized as per your need and will offer the best service to you.

Our services have been widely appreciated among our renowned clients for their cost effective pricing and timely comprehension. With the years of expertise, we have been able to serve our clients better and satisfy them as well. We have all the paraphernalia which is required for a successful investigation. All you need to do is come to us and avail our exclusive services.

Sleuths India is one of the most recognized organizations in the industry arena and a leading Private Detective Agency in Delhi and NCR, who offer the investigation services as well as latest spy gadgets for conducting effective investigations. The gadgets provided to the clients are latest and state of the art equipment which function effectively and help in carrying out successful investigations. A wide range of spy equipment for both audio and video surveillance is available for our clients for conducting effective investigations, on both rental and selling basis. The rental value of these spy gadgets is highly affordable. These spy gadgets are a cost effective solution for conducting successful investigations.