Home
» Under Cover Operation
Under Cover Operation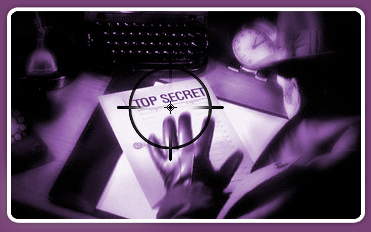 In today's investigation genre, undercover has created a benchmark in sorting out all the criminal cases with high accuracy and expertise. Undercover operations are widely growing as a method of making comprehensive investigations in both civil and criminal cases. The criminals of today are no less when it comes to committing crimes but the use of undercover has given a defeat to their shrewd activities. Sleuths India is a highly acclaimed Private Detective Agency in Delhi for providing services of undercover operations to its clients, to make the investigations clearer and catch the culprits red handed.

Sleuths India is backed by extensive equipment and the latest technology to provide every kind of undercover operations. The video cameras can be easily fitted into a pen, cap, eyeglasses, phones etc .These help in integrating the happenings in the surroundings. A team of efficient investigators are also there to back us in reaching high levels of investigations. We offer our investigation services at highly affordable prices and offer highly accurate services. Owing to such extensive services, Sleuths India is recognized as highly renowned Private Detective in Delhi and NCR.

These undercover operations are undertaken for checking the data theft and data pilferage in an organization, so as to investigate the details of the employee who might be involved in carrying out activities against the welfare of your organization. We do the needful by sending our own detectives, disguised as employees in your organizations. Our investigators are highly skilled to dig out the details and secrets from every suspicious employee's mind. We the Sleuths India have gained a noted place in the arena as the top notch Private Investigators in Delhi, for conducting extensive undercover investigations. Owing to such methods, Sleuths India has been appreciated by its clients and has a backing of esteemed clientele from all walks of life. The entire segment of undercover operation services is offered at cost effective prices.