Home
- Private Detective Agencies in Hyderabad
Sleuths India - Pick from the best private detective agencies in Hyderabad

Cases of crime, fraud, cheating, forgery and loot etc are rampant across cities and metros of India, and Hyderabad is no exception. Once a glorious city with a rich history, the city today is surely not what it used to be, as people here are forced to live in a crime-ridden society. Like any other major city, the crime graph is on the upwards here, and the ever-growing workload and non-reliance on cutting-edge technology has hampered the police or public administration.

So then, what is the solution? Private detective agencies in Hyderabad are turning out to be the solution to bring respite to people facing varying degree of crime cases. From minor cheating to major fraud, from property fiasco to forged paper cases – such agencies are capable of doing all, and lots more.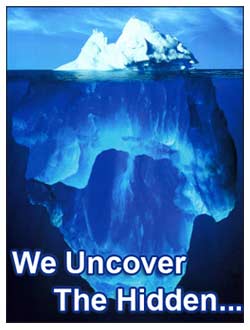 From tracking a specific individual to finding whereabouts of any one, from cracking spouse cheating cases to keeping a close eye on either a wife or husband, every kind of detective service is available for residents of Hyderabad. Such an agency follows a methodology where good results are bound to happen.

Among the agencies, Sleuths India tops the domain, simply for its 14 long years of experience and for having solved more than 5000 cases. This leading private detective agency in Hyderabad is credited with the largest team of investigators in the domain. In addition, it has a strong network and offices across India, thus fluently resolving crime cases of varying nature.

It means, the presence of private investigation agencies in Hyderabad brings respite to the locals from many issues. All sorts of inconveniences are saved, from complaining to local authority to registering case with the local police and filing complaints in the local court. No more precious times would be lost with the government servants, and from now on, no more inconveniences would be thrust on the victims. What's more, such agencies ensure that locals won't face the usual careless approach of local authority.

But yes, before selecting from detectives in Hyderabad, an exhaustive analysis and background checking is essential so that a right agency is picked. There are many factors an agency must be analyzed for, including domain skills, experiences, cases solved, number of investigators and working methodology.

Do a thorough research before entrusting any private investigation agency in Hyderabad with a job, as only a reliable partner can fetch the maximum benefit. If extensive evaluation is not done, a mediocre agency can deteriorate the case further to put you in the complete mess. A detective agency with a solid team and all-India network would be a good choice to solve cases related to fraud and forgery.

And that's why you should find any agency with more than a decade experience in the market. Sleuths India can be your ideal partner for its impeccable credentials and top-class track record. It's high time you select this premier agency from the pool of private detectives in Hyderabad. After all, a crime-free society and peaceful life is the essential rights of us all.
Contact Person :

Mr. Naman Jain
Managing Director
Contact No. : +91- 9555630000
Email : naman.jain@sleuthsindia.com

Ms. Nidhi Jain
Director
Contact No. : +91- 9999055338
Email : nidhi.jain@sleuthsindia.com

Col. (Retd.) Amaresh K Singh
Vice President
(Former Army Officer)
Contact : +91- 9910119666
Email : col.amaresh@sleuthsindia.com

Ms. Jaya Dey


Director- Administration & Public Relations


Contact: +91- 9555880033
Email: jaya@sleuthsindia.com

Mr. L. R. Gupta
Head - Investigations Wing
(Former Intelligence Bureau Officer)
Contact : +91- 9930098887
Email : lr.gupta@sleuthsindia.com

Mr. R. P. Singh
Regional Head - Uttar Pradesh
(Former IG Police)
Contact : +91- 9555630000
Email : rp.singh@sleuthsindia.com

Mr. Bibekananda Chatterjee
Head-Investigations (Eastern Region)
(Former RAW Officer)
Contact : +91-9555770033
Email : bchatterjee@sleuthsindia.com

Mr. Gurunath KP
Regional Head - South India
Contact : 080-67205602
Email : gurunath.kp@sleuthsindia.com

Ms. Meghna Mehra
Branch Manager - Mumbai
Contact : +91- 9920089799


Email : meghna.mehra@sleuthsindia.com

Mr. Suryakant Kalnoor
Branch Manager- Bangalore
Contact : +91- 9910484666


Email : suryakant@sleuthsindia.com
Addresses :

Delhi (Head Office) :
32, First Floor,
Gagan Vihar, Delhi-110092
Contact Nos. : 011-41814344, 011-41704344
E-mail : support@sleuthsindia.com

MUMBAI ( Corporate Office ) :
Level 3, Neo Vikram,
Above Audi Showroom,
New Link Road, Andheri West,
Mumbai 400053.
Contact Nos. : 022-61984937 (Multiple Lines)
E-mail : support@sleuthsindia.com

BANGALORE (Branch Office) :
Level 9,
Raheja Towers,
26-27, M G Road,
Bangalore-560001.
Contact Nos. : 080-67920788 (Multiple Lines)
E-mail : support@sleuthsindia.com

KOLKATA (Branch Office) :
RDB Boulevard, 8th Floor,
Plot K-1, Sector V,
Block EP & GP,
Salt Lake City, Kolkata,
West Bengal 700091
Contact Nos. : 033- 66374973 (Multiple Lines)
E-mail : support@sleuthsindia.com

PUNE ( Branch Office) :
Sky Vista, Ground Floor,
Next to Eminence IT Park,
Airport Road, Viman Nagar,
Pune, Maharashtra 411014
Contact Nos. : 020-66482140 (Multiple Lines)
E mail : support@sleuthsindia.com

LUCKNOW (Branch Office) :
567/118, Kamal Bhawan, New Sindh Nagar,
Near – Sasoveer Baba Mandir, Krishna Nagar,
Kanpur Road Lucknow (UP) -226023
Contact Nos. : 0522-4303536 (Multiple Lines)
E-mail : support@sleuthsindia.com