Private Detective Agency in Mumbai

Before selecting Private Detective Agencies in Mumbai, a thorough search is needed to pick the best available choice. When an ideal detective partner is selected, problems are solved more easily than expected. Get up and select a right partner from the available Private Detective Agencies in Mumbai to get the best of solutions.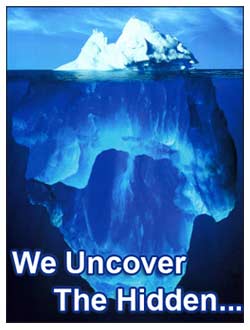 For every individual, marriage is one of the grandest occasions in life when he or she graduates to the next level of responsibility and happiness. Being married marks a pious union of two consenting souls to start a new family and carry forward the paternal legacy. When two people decide to marry, in many cases, it's two unknowns who get associated to live happily together under a single roof. With arranged marriages dominating the Indian society, the prospective couples hardly get a chance to know their respective spouses fully, leading to a lot of unexpected marital issues in the later stages of life.
Is there any solution for prospective couples to use and save themselves from getting into a relationship even without knowing some important things about the better half? Pre-marital verification services are in great demand these days due to the emergence of rampant cases of cheats and frauds in marriages. Such services are meant to search each and every imaginable detail and information about the spouse or couple to pave way for an ideal marriage. From personal to professional to financial, all details of him/her would be searched and explored extensively by a private detective agency to help the needy client.
Many private detectives in Mumbai are offering such pre-matrimonial investigations, though not all of them are worth believing. Among the detectives, Sleuths India stands out for its vast experience, reliability factor and efficient team of detectives. This award-winning agency approaches pre-marital investigations in a methodical way to bring perfect solutions to the clients. First of all, it undertakes extensive investigations into the matter to bring out the best and most of information related to the individual in question. With a focus on the past life and a close eye on the presence of the said individual, it moves forward step-by-step to bring perfect solutions to the cases.
By adopting a total secrecy of personal information and details, a comprehensive analysis is launched into the pre-matrimonial subject to get to the bottom of the facts. Capitalizing on the latest tools and leveraging on the biggest team in the domain, this highly-regarded private detective agency in Mumbai strives the maximum so that the right details are revealed to the client. Once the complete verification of the individual's credentials is done, the results are conveyed to the concerning party so that a right decision is made in the interest of a bright future of prospective couples.
No one wants to start a new life where the better half is not fully known, as it can cause many issues, including mutual strife to physical bickering. Marriage is a scared foundation to launch a rosy and hassle-free future where joy and happiness always accompany the couples. Without knowing the background of the budding spouse, it would be an invitation to loads of problems later on. To save yourself the inconveniences of a bad marriage, explore an available lot of private detectives in Mumbai to let your life remain peaceful and joyous. Select only a reliable and reputed brand, Sleuths India, which will ensure you a glowing future by bringing you pre-marital solutions through impeccable investigations.
Contact Person :

Mr. Naman Jain
Managing Director
Contact No. : +91- 9555630000
Email : naman.jain@sleuthsindia.com

Ms. Nidhi Jain
Director
Contact No. : +91- 9999055338
Email : nidhi.jain@sleuthsindia.com

Ms. Jaya Dey


Director- Administration & Public Relations


Contact: +91- 9555880033
Email: jaya@sleuthsindia.com

Mr. L. R. Gupta
Head - Investigations Wing
(Former Intelligence Bureau Officer)
Contact : +91- 9930098887
Email : lr.gupta@sleuthsindia.com

Mr. R. P. Singh
Regional Head - Uttar Pradesh
(Former IG Police)
Contact : +91- 9555630000
Email : rp.singh@sleuthsindia.com

Mr. Bibekananda Chatterjee
Head-Investigations (Eastern Region)
(Former RAW Officer)
Contact : +91-9555770033
Email : bchatterjee@sleuthsindia.com

Mr. Gurunath KP
Regional Head - South India
Contact : 080-67205602
Email : gurunath.kp@sleuthsindia.com

Ms. Meghna Mehra
Branch Manager - Mumbai
Contact : +91- 9920089799


Email : meghna.mehra@sleuthsindia.com

Mr. Suryakant Kalnoor
Branch Manager- Bangalore
Contact : +91- 9910484666


Email : suryakant@sleuthsindia.com
Addresses :

Delhi (Head Office) :
32, First Floor,
Gagan Vihar, Delhi-110092
Contact Nos. : 011-41814344, 011-41704344
E-mail : support@sleuthsindia.com

MUMBAI ( Corporate Office ) :
Level 3, Neo Vikram,
Above Audi Showroom,
New Link Road, Andheri West,
Mumbai 400053.
Contact Nos. : 022-61984937 (Multiple Lines)
E-mail : support@sleuthsindia.com

BANGALORE (Branch Office) :
The Executive Centre, Level 11,
Canberra, UB City,
#24 Vittal Mallya Road,
Bangalore 560001.
Contact Nos. : 080-67205602 (Multiple Lines)
E-mail : support@sleuthsindia.com

KOLKATA (Branch Office) :
RDB Boulevard, 8th Floor,
Plot K-1, Sector V,
Block EP & GP,
Salt Lake City, Kolkata,
West Bengal 700091
Contact Nos. : 033- 66374973 (Multiple Lines)
E-mail : support@sleuthsindia.com

PUNE ( Branch Office) :
Sky Vista, Ground Floor,
Next to Eminence IT Park,
Airport Road, Viman Nagar,
Pune, Maharashtra 411014
Contact Nos. : 020-66482140 (Multiple Lines)
E mail : support@sleuthsindia.com

LUCKNOW (Branch Office) :
567/118, Kamal Bhawan, New Sindh Nagar,
Near – Sasoveer Baba Mandir, Krishna Nagar,
Kanpur Road Lucknow (UP) -226023
Contact Nos. : 0522-4303536 (Multiple Lines)
E-mail : support@sleuthsindia.com
Service Area