Detective Agency in Delhi

Detective agency in Delhi - If anyone lives in or around Delhi, he/she is bound to be impacted by modern lifestyles, rising skyscrapers, and late-night parties. All this has increased a kind of criminal tendency in the today's society where everyone is busy making quick bucks. Ethics and morals are damned, people are ready to go to any extent to be on the top of everything, and this is really scary. Wrong routes seem an easy choice for many, and cases of crime, financial cheating, emotional cheating, murders, kidnapping, theft, scams, and scandals are rampant. No one seems secure, and that's where the role of Sleuths India Private Detective Agencies in Delhi NCR comes into play.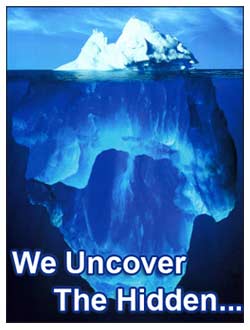 Private detective in Delhi - Sleuths India private detective agency is well-equipped to handle various fraud-driven and cheat-related cases with utmost ease. Such an agency aims to secure people's lives along with giving them safety related to financial cases, property cases, theft cases etc.Private Detective Agencies in Delhi are known for their prompt services and immaculate results related to cases of crimes. These agencies offer a range of services related to security, safety and verification checking of an individual. These agencies smoothly solve cases where cheats using false signature have appeared, cases where e-mail threats and harassments are involved, and cases where public defamation is involved.
Detective agencies in Delhi - Professional detectives are hired to solve numerous cases, ranging from criminal investigation to bogus insurance claims, from missing people to suspicious ones, and from pre-marital screening to taking out information related to bride or groom for handling 'spouse cheating' cases. Detective agencies in Delhi work with specific methodology wherein the latest technologies, latest mobiles, smart-phones, and cameras are used to get to the bottom of the case.
Any Detective Agency in Delhi has to work hard to solve cases, as most of the accused today are nothing less than suave, well-informed and knowledgeable. From retrieving information of computers to scanning social networking sites (Facebook), from home place details to work-place details, any detective agency has to go through all these and more to solve cases of different and puzzling nature. From disguising to hiding real identity, many ticks and trades are used to offer ideal solutions to victims.
Private Detective Agency in Delhi - Every Private Detective Agency in Delhi is given murder-related cases and land disputes. Such cases need utmost care and acute research before reaching a conclusion, and family involvement also poses a lot of issues. Property disputes, done either forcibly or using false documents are also solved by these agencies in Delhi.
Private Detective Agency in Delhi
Contact Person :

Mr. Naman Jain
Managing Director
Contact No. : +91- 9555630000
Email : naman_j@sleuthsindia.com

Ms. Nidhi Jain
Director
Contact No. : +91- 9999055338
Email : nidhi_j@sleuthsindia.com

Brig. Dalip Kapur
(Former Army Veteran)
Associate Vice President
Contact: +91- 9910119666
Email: brig.kapur@sleuthsindia.com

Mr. L. R. Gupta
Head - Investigations Wing
(Former Intelligence Bureau Officer)
Contact : +91- 9920453332
Email : lr.gupta@sleuthsindia.com

Mr. R. P. Singh
Head - Legal and Vigilance
(Former IG Police)
Contact : +91- 9555880033
Email : rp.singh@sleuthsindia.com

Mr. Suryakant Kalnoor
Regional Head - Southern Region
Contact : +91- 9910484666


Email : suryakant@sleuthsindia.com

Mr. Ashoke Chakraborty
Regional Head - Eastern Region
(Former Dy. Commandent-CISF)
Contact : +91- 9555770033


Email : ashoke@sleuthsindia.com
Addresses :

Delhi (Head Office) :
32, First Floor,
Gagan Vihar, Delhi-110092
Contact Nos. : 011-22502032, 011-22502033
E-mail : support@sleuthsindia.com

MUMBAI ( Corporate Office ) :
Level 9, Platina,
C-59, G-Block
Bandra Kurla Complex,
Bandra (East)
Mumbai - 400051
Contact Nos. : 022-67000559 (Multiple Lines)
E-mail : support@sleuthsindia.com

BANGALORE (Branch Office) :
Level 9,
Raheja Towers,
26-27, M G Road,
Bangalore-560001.
Contact Nos. : 080-67920788 (Multiple Lines)
E-mail : support@sleuthsindia.com

KOLKATA (Branch Office) :
RDB Boulevard, 5th Floor,
Plot K-1, Sector V,
Block EP & GP,
Salt Lake City, Kolkata,
West Bengal 700091
Contact Nos. : 033- 66374973 (Multiple Lines)
E-mail : support@sleuthsindia.com

PUNE ( Branch Office) :
Sky Vista, Ground Floor,
Next to Eminence IT Park,
Airport Road, Viman Nagar,
Pune, Maharashtra 411014
Contact Nos. : 020-66482140 (Multiple Lines)
E mail : support@sleuthsindia.com

LUCKNOW (Branch Office) :
567/118, Kamal Bhawan, New Sindh Nagar,
Near – Sasoveer Baba Mandir, Krishna Nagar,
Kanpur Road Lucknow (UP) -226023
Contact Nos. : 0522-4303536 (Multiple Lines)
E-mail : support@sleuthsindia.com

LUCKNOW (Branch Office) :
567/118, Kamal Bhawan, New Sindh Nagar,
Near – Sasoveer Baba Mandir, Krishna Nagar,
Kanpur Road Lucknow (UP) -226023
Contact Nos. : 0522-4303536 (Multiple Lines)
E-mail : support@sleuthsindia.com
Service Area