Sleuths India - Top Private Detective Agency in Delhi

If anyone lives in or around Delhi, he/she is bound to be impacted by modern lifestyles, rising skyscrapers and late-night parties. All this has increased a kind of criminal tendency in the today's society where everyone is busy making quick bucks. Ethics and morals be damned, people are ready to go to any extent to be on the top of everything, and this is really scary. Wrong routes seem easy choice for many, and cases of crime, financial cheating, emotional cheating, murders, kidnapping, theft, scams and scandals are rampant. No one seems secure, and that's where the role of Sleuths India Private Detective Agencies in Delhi NCR comes into play.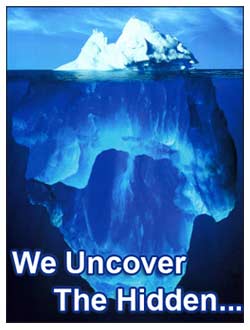 Sleuths India private detective agency is well-equipped to handle various fraud-driven and cheat-related cases with utmost ease. Such an agency aims to secure people's lives along with giving them safety related to financial cases, property cases, theft cases etc.Private Detective Agencies in Delhi are known for their prompt services and immaculate results related to cases of crimes. These agencies offer a range of services related to security, safety and verification checking of individual. These agencies smoothly solve cases where cheats using false signature have appeared, cases where e-mail threats and harassments are involved, and cases where public defamation is involved.
Professional detectives are hired to solve numerous cases, ranging from criminal investigation to bogus insurance claims, from missing people to suspicious ones, and from pre-marital screening to taking out information related to bride or groom for handling 'spouse cheating' cases. Detective agencies in Delhi work with specific methodology wherein the latest technologies, latest mobiles, smart-phones and cameras are used to get to the bottom of the case.
Any Detective Agency in Delhi has to work hard to solve cases, as most of the accused today are nothing less that suave, well-informed and knowledgeable. From retrieving information of computes to scanning social networking sites (Face Book), from home place details to work-place details, any detective agency has to go though all these and more to solve cases of different and puzzling nature. From disguising to hiding real identity, many ticks and trades are used to offer ideal solutions to victims.
Every Private Detective Agency in Delhi is given murder-related cases and land disputes. Such cases need utmost care and acute research before reaching to a conclusion, and family involvement also poses a lot of issues. Property disputes, done either forcibly or using false documents are also solved by these agencies in Delhi.
Detective Agencies in Delhi
With such growing cases of crimes of various natures, it seems correct to conclude that Delhi is indeed paying up for its unbridled growth and free lifestyle. Life would be tougher over here if Detectives Agencies in Delhi NCR are not present to serve the people with distinction, and it's the right time to thank them for constantly protecting us from many potential dangers.
With corporate entities facing a tough time due to appearance of extensive cases of self-made internal losses, corporate espionage was always expected to soon become a full-blown detective domain. In today's time, every business is facing dangers from many fronts, external as well as internal. External dangers are quite obvious and give ample time to strike back; on contrary, the internal ones are hard to be decoded sooner and always eat into valuable resources to leave the company totally exhausted, morally as well as financially. From business information theft to leaking of trade secrets, from losing patent secrets to getting hacked of sensitive information, corporate players of today are bearing all these risky losses.
In many cases, a flourishing company goes on losing its set networks to fall in the trap of total devastation. From employees misusing the company assets to own advantage to leaking vital secrets to rivals, from losing out the customer databases to getting down on the business contact information, everything is happening to scare corporate entities and forcing them to look for private detectives. To get rid to all such modern-day maladies, detective agencies in Delhi have come up with some plans and measures to bring urgent respite to corporate players.
Sleuths India is an award winning and highly admirable name in the corporate espionage segment for its immaculate track record and resources of men and machinery. It's one of those detective agencies in Delhi who put clients' requirements way ahead than the self. For entities facing unnoticed losses and dipping productivity due to involvement of own employees, Sleuths India swings into action with a proper plan to first reduce and then, ultimately eliminate the potential losses. Capitalizing on an investigative unit dedicated to corporate theft issues, it moves step-by-step to track down the real cause and real culprits responsible for the mess.
It has the skilled and experienced manpower to counter acts and activities aimed against any company's best interests. Having expertise in various information gathering and interrogation techniques, it approaches the job in the manner as any awarded private detective Agencies in Delhi would do. It succeeds where Law Enforcement Agencies can't, as internal corporate espionage needs skilled investigators and profound experience. It takes over the charge gradually and puts its resources in place to unearth the causes troubling the corporate clients. Once the defector or probable offender comes into focus, it zeros in on the activities of the said wrongdoer to take him towards legal booking and liable punishment.
Like a seasoned detective agencies in Delhi, it concludes the trap by finally catching the offender red-handed, getting the written statement and handing him or her over to the management. Any mistake in cases of corporate espionage can turn fatal, leading to inconvenience to financial as well physical losses to many. As expected of a reputable player, Sleuths India works uniquely to ensure immaculate and desirable results to corporate clients. Not one or two or three, as of now, it has lent the solutions to almost hundreds of corporate players to bring their growth on the right track.
Contact Person :

Mr. Naman Jain
Managing Director
Contact No. : +91- 9555630000
Email : naman@sleuthsindia.com

Ms. Nidhi Jain
Director
Contact No. : +91- 9999055338
Email : nidhi@sleuthsindia.com

Ms. Jaya Dey
Director- Administration & Public Relations
Contact: +91- 9910119666
Email: jaya.dey@sleuthsindia.com

Mr. L. R. Gupta
Head - Investigations Wing
(Former Intelligence Bureau Officer)
Contact : +91- 9930098887
Email : lr.gupta@sleuthsindia.com

Mr. R. P. Singh
Regional Head - Uttar Pradesh
(Former IG Police)
Contact : +91- 9555630000
Email : rp.singh@sleuthsindia.com

Mr. Gurunath KP
Regional Head - South India
Contact : +91- 9910484666
Email : gurunath.kp@sleuthsindia.com

Ms. Meghna Mehra
Branch Manager - Mumbai
Contact : +91- 9920089799
Email : meghna.mehra@sleuthsindia.com
Addresses :

Delhi (Head Office) :
32, First Floor,
Gagan Vihar, Delhi-110092
Contact Nos. : 011-22502032, 011-22502033
E-mail : support@sleuthsindia.com

MUMBAI ( Corporate Office ) :
Level 3, Neo Vikram,
Above Audi Showroom,
New Link Road, Andheri West,
Mumbai 400053.
Contact Nos. : 022-61984937 (Multiple Lines)
E-mail : support@sleuthsindia.com

BANGALORE (Branch Office) :
The Executive Centre, Level 11,
Canberra, UB City,
#24 Vittal Mallya Road,
Bangalore 560001.
Contact Nos. : 080-67205602 (Multiple Lines)
E-mail : support@sleuthsindia.com

LUCKNOW (Branch Office) :
567/118, Kamal Bhawan, New Sindh Nagar,
Near – Sasoveer Baba Mandir, Krishna Nagar,
Kanpur Road Lucknow (UP) -226023
Contact Nos. : +91- 9555440033 (Multiple Lines)
E-mail : support@sleuthsindia.com