Suicide / Murder Investigation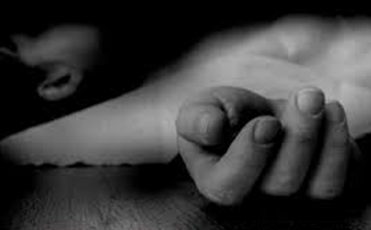 Life is a gift of god -- so precious a gift that nobody is allowed to take theirs, let alone others. That's why a suicide or murder is always unfortunate no matter who it befalls on.

So, when an innocent life is lost in suspicious circumstances, it's obvious for the bereaved family to have a strong urge to know the truth behind the matter. Or when something smells fishy in the suicide or murder of loved ones, the family deserves to know the truth.

While police is there to handle suicide or murder of any type, some cases may still need a little more in-depth investigation and a personalized touch to the entire scenario. So, a family member can go ahead and hire the services of a private detective to dig deep into the crime.

Plus, hiring a private detective can sometime prove helpful to the police as well by increasing the chances of success to the case. Since the law enforcement agencies are always overburdened with cases, it may be a good idea to take private detectives on board and make things progress at a better pace.


When to Contact Sleuths India Detectives for Suicide/Murder Investigation?
Sleuths India is a leading private detective agency in India with an impressing record in handling investigation related to suicide cases. As we have the largest team of detectives and use the latest technologies & equipment, our team is always able to sift chaff through wheat and get clarity over cases.

You can trust Sleuths India for investigation in different circumstances, including –
Cases where police have framed the case as a suicide yet you're not convinced
Cases where you want to know the reason of suicide, or what drove the person to take his/her own life
Cases where you want to know whether it's a case of abetment to suicide, or some psychological issues or work issues behind the suicide
Cases where you want private detectives to investigate the exact reason of suicide
In murder cases where the police has yet not caught the culprit and there are no eyewitnesses
In murder cases where the murder mystery is not solved and you want private detectives to work alongside the police
In murder cases where the police has caught the culprit but he's absconding and you want to trace their location
In murder cases where you want to gather evidence and interview eye witnesses
Evidence-based Investigation by Sleuths India
Sleuths India is a President's award winning private detective agency with years of experience of the industry and a strong pan-India presence. We have high-tech offices in different parts of the country with Our teams guided by former officers from the Army, Police, Intelligence Bureau, and Research & Analysis Wing (RAW). You can always rely on us as we have membership to some of prestigious trade & industry institutions such as APDI, WAD, ASSOCHAM, PHD Chambers of Commerce, CII (Confederation of Indian industry), NASSCOM, DMA (Delhi Management Association)

If you want investigation into any suicide or murder case, hire Sleuths India and its detectives and get best of results!