Detective Agency in Bangalore

Detective agency in Bangalore - Sleuths India is a leading detective agency in India with more than a decade market experience, 17 yearss to be precise. From the very onset, the company has triumphantly been offering a broad range of highly-effective solutions to clients spread across the country. As of today, it boasts of successfully solving more than 5000 cases across the country. Priding on the largest team of investigators in the domain, coupled with a strong network and pan-India presence, it's in the field of solving cases pertaining to cheating of various nature, frauds cases, murders, forgery etc.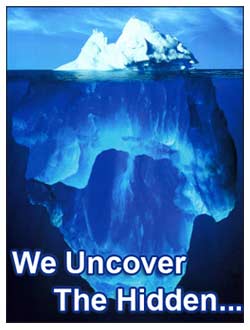 Sleuths India has a dominant presence in Bangalore, also known as Bengaluru, to bring respite to locals from the growing cases of cheats and frauds. A proud capital city of the South Indian state of Karnataka, Bangalore is considered a 'paradise of peace' where people live as peacefully and happily as possible. Designated as the 'Garden City' and the India's fifth-most populous urban City, this IT hub hosts many premier institutes, industries and software companies. Recognized as the Silicon Valley of India, Bangalore takes pride for being a major economic and cultural hub.
Over the last few years, this once-peaceful city has been witnessing a drastic change in its core fabric of vibrancy and appeal. The quintessential charm seems to be fading with every passing day and to be precise, it's paying big time for unbridled all round growth. With a fast-changing lifestyle, the city is now teeming with people from all parts of globe, including all regions of India. And when such a diversity of people throngs a city, unethical cases are bound to surface. Cases of frauds, cheats, forgery and murders are quite rampant, and the locals are turning to detective agencies in Bangalore to get rid of unethical and corrupt practices used by many from the society. The locals feel scared to go to the police or fed up with the time consumed by them in solving the cases.
Growing cases of cheating and frauds put a lot of burden on the local administration, and the citizens rather prefer private detective agencies in Bangalore to get the help. Time is valuable and that's why, the majority of people easily turn to these detective agencies to solve various cases to live a peaceful life. Any detective agency in Bangalore would solve varied cases, ranging from financial cheatings to document forgery to moral degradation leading to murder. Such agencies work with a specific methodology to solve cases where people are troubled for myriad reasons.
A private detective agency in Bangalore maintains a team of highly qualified detectives who employ a combination of skills and experience to bring respite to commoners. Right from knowing the case to solving them effectively, such a detective agency would be prompt, reliable and result-oriented. A broad range of detective services in Bangalore are capitalized on by these agencies to come to a desirable conclusion. Financial cheating apart, such agencies are also hired for personnel tracing and spouse cheating cases. Many a time, they are hired to either keep a close eye on either on a person, and give a report of his/her day-to-day activities.
A metro city will see plethora of cheating cases and the growing number of private detective services in Bangalore is a testimony to that. From tracking murder cases or finding out murderers, such agencies also conduct a research where cases of spouse cheating are dealt with utmost success. Property frauds are also widespread these days and the majority of private detectives in Bangalore are up to it. When everyone is looking to make millions overnight, cases of cheats are bound to be visible everywhere, and the mega city of Bangalore is not an exception.
If the undying charm of this lovely city is to be retained, cases of frauds have to be brought to a minimum level. And that's where the role of private detective agencies comes into play, as they have the skills, experience, work-force and a vision to solve unexpected cases. There is no dearth of private investigation agencies in Bangalore, and most of them are experienced to the core. They would be a perfect companion to meet varied detective related needs where the local administration often consumes a whole lot of time. Before selecting a right detective agency, it's important to assess its credentials so that the assigned tasks are immaculately done.
If you live in the charming city of Bangalore and are facing any of frauds cases, it's right time to get in touch a reliable detective agency. Contacting a private investigation agency not only saves a lot of time and inconvenience, but also gets the work complete in the best possible way. Selecting an ideal private investigation agency in Bangalore would indeed be a tough task where hundreds of agencies are operating. Once a right agency is chosen, the rest, as everyone says, will automatically fall in the right places. So get up, and believe only in quality and reliability, as, there is nothing possible without such both of them in an ideal combination.
Detective Agencies in Bangalor
Are you living a traumatic and insecure life for suspecting the spouse of infidelity or cheating? Are not you sure about the future when the partner you trusted so much, loved enormously and showered utmost respect is busy elsewhere with someone else? And more so, does divorce or legal separation appear the right course of action to take in the aftermath of so much emotional pain and distress? Cheating and straying spouses may be a shock for you, but they are nothing new to the world, and have been existing for as long as the human existence. They force many to ponder over divorce, while others go on to file for separation as soon as they get even a hint of deception.

But then, is legal separation or divorce a right way to end a relationship which has seen so much joy and so many wonderful moments together? And more so, what impact it would have on the kids, or say, on the growing up children? The couple or better half mulling over the separation should think twice before taking any extreme step, unless and until the reality is known, or a concrete hint of cheating is available. For them, it would be a viable step to contact from any detective agencies in Bangalor to first get to the bottom of the matter.
To seek services of a detective agency is the first step in right direction, as it has the potential to verify any doubts of cheating your spouse is engaged in. In Mumbai, Sleuths India is reputed brand for its range of detective services and solutions, spanning diverse domains. Having won many private and public sector award, this detective agency in Bangalor maintains a pan-India presence and a qualified team, which is considered the biggest in the domain. Leveraging on its resources of detectives and investigators, it ensures immaculate solutions so that your life flourishes as it earlier was.
Once you start doubting your spouse of cheating or infidelity, first of all, approach Sleuths India before taking any solid step. Any decision in haste might make you repent deeply later on and so, think twice before doing anything silly. What you need immediately are right consultations and trustworthy investigation services to verify any half-baked doubts. Economical, reliable and prompt, a reputed agency would rush into action as soon as you give details about the cheating spouse. Unlike a horde of money-sucking detective agencies in Bangalor, Sleuths India promises accurate results to let a happy life prosper again.
Galvanizing the team of private investigators, it would swing into action to unlock the truths and realities that might comfort you. By setting in motions a range of detective activities, it would reach to the facts that would establish the truths by bringing the curtain downs on the lies, whatever it may be. You can put the divorce decision on hold as the chosen and reliable detective agency in Bangalor would give you ample time and correct details about the spouse to take the right call later on. Before rushing to seek legal help, give Sleuths India a chance that can change your life for once and all, as the truth is always known as the biggest healer.
Contact Person :

Mr. Naman Jain
Managing Director
Contact No. : +91- 9555630000
Email : naman@sleuthsindia.com

Ms. Nidhi Jain
Director
Contact No. : +91- 9999055338
Email : nidhi@sleuthsindia.com

Ms. Jaya Dey
Director- Administration & Public Relations
Contact: +91- 9910119666
Email: jaya.dey@sleuthsindia.com

Mr. L. R. Gupta
Head - Investigations Wing
(Former Intelligence Bureau Officer)
Contact : +91- 9930098887
Email : lr.gupta@sleuthsindia.com

Mr. R. P. Singh
Regional Head - Uttar Pradesh
(Former IG Police)
Contact : +91- 9555630000
Email : rp.singh@sleuthsindia.com

Mr. Gurunath KP
Regional Head - South India
Contact : +91- 9910484666
Email : gurunath.kp@sleuthsindia.com

Ms. Meghna Mehra
Branch Manager - Mumbai
Contact : +91- 9920089799
Email : meghna.mehra@sleuthsindia.com
Addresses :

Delhi (Head Office) :
32, First Floor,
Gagan Vihar, Delhi-110092
Contact Nos. : 011-41814344, 011-41704344
E-mail : support@sleuthsindia.com

MUMBAI ( Corporate Office ) :
Level 3, Neo Vikram,
Above Audi Showroom,
New Link Road, Andheri West,
Mumbai 400053.
Contact Nos. : 022-61984937 (Multiple Lines)
E-mail : support@sleuthsindia.com

BANGALORE (Branch Office) :
The Executive Centre, Level 11,
Canberra, UB City,
#24 Vittal Mallya Road,
Bangalore 560001.
Contact Nos. : 080-67205602 (Multiple Lines)
E-mail : support@sleuthsindia.com

LUCKNOW (Branch Office) :
567/118, Kamal Bhawan, New Sindh Nagar,
Near – Sasoveer Baba Mandir, Krishna Nagar,
Kanpur Road Lucknow (UP) -226023
Contact Nos. : +91- 9555440033 (Multiple Lines)
E-mail : support@sleuthsindia.com