Home
- Private Detective Agencies in Goa
Sleuths India - Detective Agency In Goa

Sleuths India is an award-winning private detective agency in Goa that boasts of 21 years of industry experience and takes pride in a robust infrastructure across the country. Quite like a President's Award winner agency, we have cutting-edge and well-equipped offices in most major cities of India, and also enjoy the leading position in the market on the back of over 5000 cases solved with success.

As a top private detective in Goa, we have a truly pan-India presence with offices in prime locations such as Delhi, Mumbai, Pune, Bangalore, Kolkata, Chandigarh & Lucknow. Our offices are not only well staffed but also comprise all the latest spy gadgets, spy camera and other high-tech investigation paraphernalia, which helps us solve the most complex of cases with remarkable ease. This also gives our team the well-deserved edge over competitors.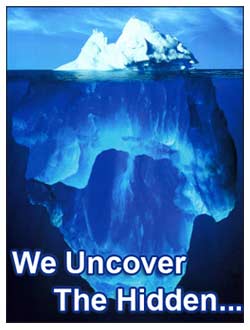 Sleuths India is also credited to have the largest team of investigators in the industry which is ably supported by experienced professionals from the army, police & intelligence bureau. More importantly, our Management team has Ex Army, Police and Intelligence Bureau Officers which is an advantage most other detective agencies in Goa don't have. So, our team has a pedigree and knowledge of using the most sophisticated of tools and technologies to gain an edge in the industry.

We're also among the select group of detective agencies with active membership to prestigious associations such as APDI, WAD, ASSOCHAM, PHD Chambers of Commerce, CII (Confederation of Indian industry), NASSCOM, DMA (Delhi Management Association). This elite association coupled with our ethical approach to sleuthing has helped us win the trust of a growing number of customers in over two decades of journey.

In addition, Sleuth India and its detective services in Goa are always in great demand among professionals, individuals, celebrities and people from different walks of life. We are regularly hired for cases of personal investigation, matrimonial searches, corporate investigations, employment searches, professional cases and counterfeit investigation etc. Ours is also among the few agencies with clients from private, public and government sectors alike.

Sleuth India is also miles ahead of its competitors in terms of easy access to even those databases and information which is beyond the reach of other agencies in the investigation space. We not only follow the industry's guidelines but also take extreme care to solve cases without ever encroaching upon the boundaries of the law. And yes, we know how to maintain the due secrecy of cases in every situation.

Sleuths India is also fortunate to have guidance of its visionary MD, Mr. Naman Jain, who alone is responsible for all what the agency has achieved and where it reached. He's also a multi-award winning individual, having won the 'Young Investigation Entrepreneur Award' (awarded By the President of India, 2012) and the "Investigation Entrepreneur of the Year Award" for 2014 (by MoS, Ministry of Home Affairs).

Mr. Naman is not only the guiding light of Sleuths India but also a true-blue leader in genuine sense – he has personally solved some of the most high-profile cases to bring laurels to the agency. He is both respected and envied alike by peers; the media regularly features his bold approach and interviews. It's him leadership that has transformed once-a-modest Sleuths India into the prestigious agency of today having multi crore annual turnovers.

In the same way, Sleuths India director Nidhi Jain has great credentials and an enviable reputation in the industry as she's the winner of the prestigious "Investigation Leadership Award" in 2017 (awarded by the Honorable Minister of Tribal Affairs in India). She is the fulcrum of the agency and entrusted with the responsibility of coordination between different branches and managing their day-to-day operations.

More so, Sleuths India is also among the most widely covered detective agency in Goa with regular features and mentions across the print, electronic and online Media platforms. Our works, awards and notable achievements have already found space in some of leading newspapers and dailies including The Times Of India, The Hindustan Times, The Economic Times, The Deccan Herald, The India Today, DD News ( Prasar Bharati ), Zee News etc.

Unlike most other detective agencies in Goa, Sleuths India team has both male and female sleuths working together for cases based on their merits and requirements. The professional approach of our team and the high success rate is something that has no equals in the industry. Our track record of over two decades is the also the reason why people want to hire us all types of investigation.

So, Sleuths India clearly has everything to be your partner for detective services in Goa for cases of any nature.
Contact Person :

Mr. Naman Jain
Managing Director
Contact No. : +91- 9555630000
Email : naman.jain@sleuthsindia.com

Ms. Nidhi Jain
Director
Contact No. : +91- 9999055338
Email : nidhi.jain@sleuthsindia.com

Ms. Jaya Dey


Director- Administration & Public Relations


Contact: +91- 9555880033
Email: jaya@sleuthsindia.com

Mr. L. R. Gupta
Head - Investigations Wing
(Former Intelligence Bureau Officer)
Contact : +91- 9930098887
Email : lr.gupta@sleuthsindia.com

Mr. R. P. Singh
Regional Head - Uttar Pradesh
(Former IG Police)
Contact : +91- 9555630000
Email : rp.singh@sleuthsindia.com

Ms. Meghna Mehra
Branch Manager - Mumbai
Contact : +91- 9920089799


Email : meghna.mehra@sleuthsindia.com

Mr. Suryakant Kalnoor
Branch Manager- Bangalore
Contact : +91- 9910484666


Email : suryakant@sleuthsindia.com

Mr. Ashoke Chakraborty
Branch Manager-Kolkata
(Former Dy. Commandent-CISF)
Contact : +91- 9555880033


Email : ashoke@sleuthsindia.com
Addresses :

Delhi (Head Office) :
32, First Floor,
Gagan Vihar, Delhi-110092
Contact Nos. : 011-41814344, 011-41704344
E-mail : support@sleuthsindia.com

MUMBAI ( Corporate Office ) :
Level 3, Neo Vikram,
Above Audi Showroom,
New Link Road, Andheri West,
Mumbai 400053.
Contact Nos. : 022-61984937 (Multiple Lines)
E-mail : support@sleuthsindia.com

BANGALORE (Branch Office) :
The Executive Centre, Level 11,
Canberra, UB City,
#24 Vittal Mallya Road,
Bangalore 560001.
Contact Nos. : 080-67205602 (Multiple Lines)
E-mail : support@sleuthsindia.com

KOLKATA (Branch Office) :
RDB Boulevard, 8th Floor,
Plot K-1, Sector V,
Block EP & GP,
Salt Lake City, Kolkata,
West Bengal 700091
Contact Nos. : 033- 66374973 (Multiple Lines)
E-mail : support@sleuthsindia.com

PUNE ( Branch Office) :
Sky Vista, Ground Floor,
Next to Eminence IT Park,
Airport Road, Viman Nagar,
Pune, Maharashtra 411014
Contact Nos. : 020-66482140 (Multiple Lines)
E mail : support@sleuthsindia.com

LUCKNOW (Branch Office) :
567/118, Kamal Bhawan, New Sindh Nagar,
Near – Sasoveer Baba Mandir, Krishna Nagar,
Kanpur Road Lucknow (UP) -226023
Contact Nos. : 0522-4303536 (Multiple Lines)
E-mail : support@sleuthsindia.com
Service Area